Project Detail 1/23
Recommended by Toast as one of the best restaurant website builders, Flavor Plate® is a turnkey website builder and custom content management system that serves restaurants worldwide. It's integrated online ordering platform and gift card shopping cart provide restaurants with a comprehensive, easy-to-use and affordable platform for all of their website needs.
Project Detail 2/23
Project Detail 3/23
Project Detail 4/23
Project Detail 5/23
Fully responsive website platform accessible from any screen size.
Project Detail 6/23
Project Detail 7/23
Project Detail 8/23
Circular, plate-like design elements communicate the serving of Flavor Plate's features.
Project Detail 9/23
Project Detail 10/23
Project Detail 11/23
A user centric set of features positions Flavor Plate with an ease-of-use competitive advantage.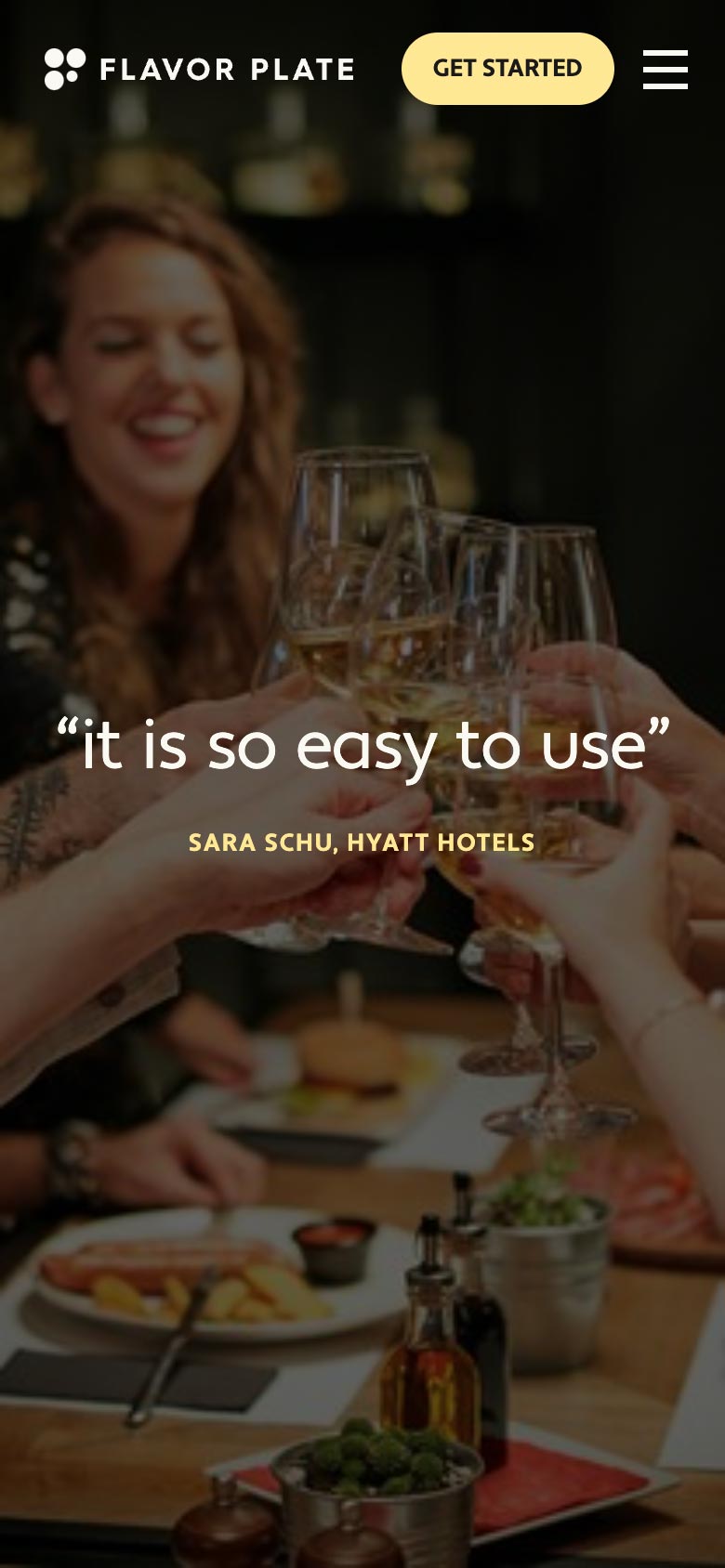 Project Detail 12/23
Integrated Online Ordering Platform
Project Detail 13/23
Mobile optimized online ordering system that seamlessly integrates with Flavor Plate menus—requiring the management of only one set of menus.
Project Detail 14/23
Flavor Plate customers can easily tack their order activity from their admin, push notifications, SMS and emails. They have the option to manually or automatically print orders directly to their kitchen via an integrated thermal printer.
Project Detail 15/23
Admin and Custom Content Management System
Project Detail 17/23
Admin dashboard provides a high-level view of sales, page-count, and website activity.
Project Detail 18/23
Project Detail 19/23
Project Detail 20/23
Project Detail 21/23
Flavor Plate customers can easily manage their menus and other website content while on the go from any device.
Project Detail 22/23
All Flavor Plate customer websites are designed and built on the Flavor Plate platform.
Project Detail 23/23